Playoffs occur the week after the regular season concludes. Our fall State Cornament and end-of-season party will be held once the season concludes. We are excited to announce our fall State Cornament will take place at Reformation Brewery in Canton on Sunday, November 8, with a rain date of Sunday, November 15. See you there!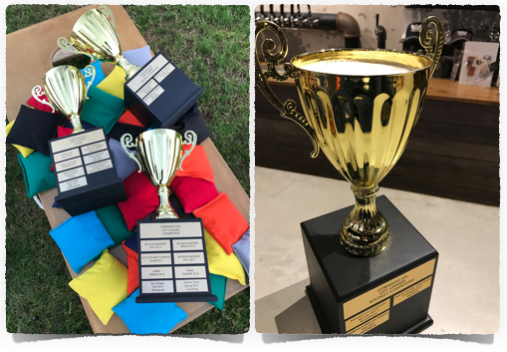 Prizes:
Our sponsors are the best! Bring your "A" game the week of playoffs and walk away with a-maize-ing prize packs consisting of beer, swag, and gift cards from participating restaurants and our CornholeATL sponsors.

Summer 2020 Finalists:
It was a blazing hot summer State Cornament, but our teams powered through the heat and beer as they battled their way through the brackets at Halcyon in Forsyth! We crowned champs out of Lilburn and Emerson who represented well in their inaugural season, but our Woodstock league really shown through as they took three of the eight finalist spots! Congrats to all our first and second place teams!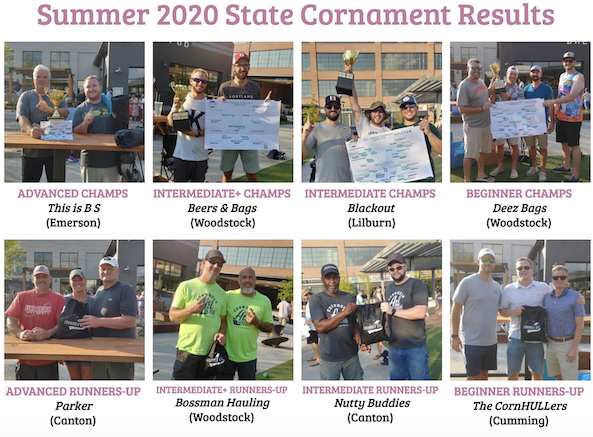 Previous Results: